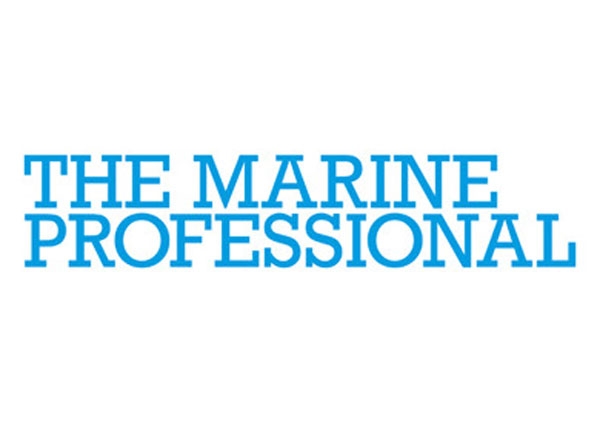 Four years ago, when the first issue of The Marine Professional got to the hands of its readers, few would have imagined the industry would still be dealing with the repercussions of the downturn of 2008.
Since then, there seems to be a new norm sweeping the industry: streamlining. The future of shipping, for now, is about streamlining commercial operations in order to keep the industry afloat and sustainable. Be a fly on the wall of any ship owner's or manager's office and you will undoubtedly hear "savings" being used a lot more compared to ten years ago. Is this a bad thing? Not at all.
Let us not forget, if we cast our minds back to 2007, companies were less concerned about these expenses because of the buoyancy of the markets. Ten years on and consolidation and cutbacks have made a huge impact on how the industry does business.
As the industry looks at ways to be cost-efficient, the drive towards savings actually offers commercial opportunities for shipping companies. For example, if you consider the costs involved with paying seafarers through a combination of wire transfers and cash which is onboard, the figures are enough to raise the eyebrows of the owners and managers.
A recent World Bank study of remittance costs found that the average charge — transaction fees, foreign exchange and transit costs – is 5.7% of the value, with banks being the most expensive service providers with an average cost of over 11%. One of the least expensive options identified in the study were prepaid cards.
To put this into perspective, take a company with 50 vessels and around 20 crew onboard each ship. On this basis, there would be £10,000 in cash advances for crew and £15,000 for a ship's operations per month, totaling some £15 million in cash deliveries to the fleet annually. In this example, the company could be incurring £450,000 in direct costs just to send cash to their vessels — assuming the average cost of 3% for cash-to-Master.
Similarly, cash is also extremely expensive for seafarers when you consider how much the cash currency exchange rate costs seafarers. It is not uncommon for seafarers to pay 10% plus in exchange rate costs. This amounts to a huge sum, especially for seafarers who have dependents in far-off lands. Not only is cash expensive to exchange, but it is also expensive to keep. Given less and less time is being spent in ports; seafarers are not getting the opportunity to spend the cash. Having idle cash on board is an attractive proposition for would-be pirates.
Attracting a new generation of competent seafarers is already proving difficult with the lack of training berths available onboard ships. We can't have another reason to get in the way of aspiring, competent seafarers. As cash is being replaced by digital transactions more and more, today's seafarers should not be immune to this change. The security of having access to one's money wherever you are in the world is possibly something people outside the maritime industry take for granted; but seafarers don't have the luxury. Not yet anyway.
If we take a step back and look at other possible 'hazards' of vast amounts of cash onboard and it's not long before the issue of vessel safety creeps up. Cash attracts danger, especially in unsafe and unpatrolled waters. Having limited cash onboard may not completely eradicate these dangers, but it will go some way to addressing them. Not only do we have this 'advantage', if you like, but also this presents additional cost savings — just think about the insurance of money being transported for one thing and the time taken to count out the money onboard.
For over a decade digital payments have revolutionized how we go about our lives. But why hasn't this extended to the maritime industry? Now that streamlining is becoming the new norm, owners, managers and seafarers stand to save a substantial amount if they switch to digital payments. As we look to the future of shipping, perhaps it is worth looking back at other industries and how they have become sustainable and even grow as a result of technological advances. So as technology continues to advance rapidly, and we continue to hear about autonomous ships and all the latest and greatest technology that is coming, maybe it's time to think about technology that is already here and can be implemented today.
https://corporate.shipmoney.com/wp-content/uploads/2021/03/The-Marine-Professional-logo.jpg
600
600
GTP Admin
https://corporate.shipmoney.com/wp-content/uploads/2022/06/header-logo-1.svg
GTP Admin
2017-04-01 22:12:18
2023-01-20 10:40:44
The Future of shipping is now, not in 10 years' time