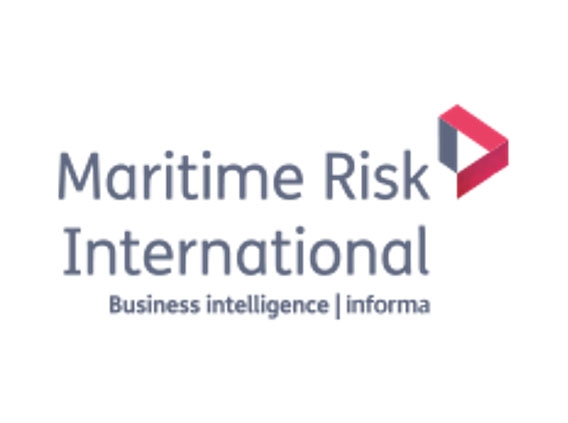 Seafarers could be the key to harnessing digital potential, as Sean Maloney explores with ShipMoney
Smart technology and the digital revolution have shipping firmly in its sights as owners, managers, charterers and their vendors look to cut costs and drive in operational efficiencies. But persuading industry stakeholders to fully embrace the future potential is the challenge facing the industry, especially when it comes to the movement of money.
"Companies and institutions have a tendency to resist change. I call it institutional resistance because when something is working, and there are other more pressing issues, then there is no real incentive to adopt any sort of change," said Stuart Ostrow, president of ShipMoney.
And he is right, especially if you consider what the industry has had to contend with in the past decade with the hardest recession to hit shipping in years and freight rates sometimes dipping to all-time lows. But, as Ostrow contends, the time is right for shipping to look at more efficient ways to operate if companies are to drive in more profits. And embracing the digital age has to be part of that consideration.
"If we look at the way the industry pays its crew members, it has paid them the same way for the past 30+ years. Either by sending a wire transfer on behalf of its crew members to a designated bank or sending cash directly to the ship. And this practice has evolved because of the available technology at the time and the availability of international wire payments. But while it might have worked well 30 years ago, the world has changed dramatically in terms of electronic payments and the opportunities for greater speed, efficiency and efficacy are now here," he said.
"If you look at the way employees are paid in other industries outside shipping, the notion of a cash payment is anathema in today's tech-savvy society. But as shipping has discovered, following this practice means the employer acts as the banker of record for the crew member. If there is a change in the crew member's bank details, then the employer needs to effect that change. But with the evolution of digitalization and alternative forms of payment, there are much more efficient solutions available. These solutions are more cost-effective, they provide better functionality and better solutions for both the crew member and the employing company," he added.
What is clear is that there will always be laggards when it comes to new technology and change, but you don't have to be an early adopter to reap the benefits. It may be as simple as repeating what we all do in our personal lives but in our business lives.
So, if there is going to be a new mindset towards new technology in the shipping industry, who in the companies will be driving this change? According to Ostrow, in the case of payment solutions, it could be the crewing manager, the treasurer, payroll or the chief financial officer. Or even in some instances right from the top – the CEO or the managing director.
"Interest is definitely growing in the marketplace. On the payments side, it is an economic decision. Yes, a lot of the smaller companies have a relationship with their banks, but if companies can save money by looking to alternatives then we are going to get their attention. We cannot be a 'one size fits all company', as all clients have their own demands and situations, so solutions need to be flexible as to the needs of clients in the marketplace."
"What is clear is that there will always be laggards when it comes to new technology and change, but you don't have to be an early adopter to reap the benefits."
ShipMoney recently announced a number of initiatives to reinforce its presence in key markets. One of these was strengthening its foothold in the key Antwerp-Rotterdam-Amsterdam shipping range by joining forces with one of Rotterdam's major port services companies, Nautilus Port Services (NPS). The strategic partnership enables ShipMoney to introduce the most up-to-date payment systems for ship owners and managers to finally remove cash onboard ship and potentially deliver real cost-savings for its crew and families. The ShipMoney platform aims to reduce the need for vessels to have cash onboard and remove time-consuming admin for both the ship owner and the master. Furthermore, with the introduction of complementary services, ship's crew will have access to a myriad of service offerings that will see them make considerable financial savings without having to leave their cabins.
"While there is no conscious push to embrace digitalization, the industry is finding itself forced to change because of society's march away from cash in favor of more secure and efficient forms of payment."
Ron Meuldijk, managing director of NPS-Europe, said: "Our collaboration with ShipMoney had been driven by our clients' desire to manage 'cash-free vessels' while giving onboard crew members valuable exposure to e-commerce. Moreover, it will also play an important role in reducing HSSE concerns pertaining to handling cash in ports for which many ship owners worldwide are paying excessive fees."
ShipMoney also recently signed an agreement with maritime SIM card provider iVitta that will give it access to thousands of seafarers keen to discover and embrace new advances in the way they receive their monthly wages. Under the terms of the agreement, those seafarers using iVitta's SIM card services will now be able to access ShipMoney's payment solutions. iVitta regards the tie up as offering additional benefits to the seafarers it currently works with.
Simon Black, CEO of iVitta, added: "The agreement with ShipMoney will help us secure more traction in the shipping industry. E-money and telecoms are closely linked and noncompetitive. Essentially, we are dealing with the same end customers, so we hope to gain leverage from each other. It's a win-win for both ShipMoney and iVitta."
Historically, crew members have been paid with cash onboard and then wired payments back home – a very costly and inefficient way to administer onboard pay that has not changed in several decades. ShipMoney enables employers to offer crew the flexibility to directly manage their wages providing them with immediate access and control anywhere and at any time in a very cost-efficient manner.
Seafarers can deposit, hold and manage more than 100 currencies within a singular account simultaneously. They can send payments worldwide 24/7 with the online platform or maritime employers can process bulk payments with simple file upload functionality. Users can also automate payments by integrating their finance and accounting systems with ShipMoney's corporate payment system.
"With our system, you can convert and send funds instantaneously, book trades in advance or distribute payments worldwide," said Ostrow.
He added: "I really believe we are seeing significant interest in solutions where more of the responsibility is assumed by the seafarers in terms of how they manage their pay. And I see that being adopted on a much larger scale in the industry. This trend is being played out in the interest we are seeing from the larger players in the market who realize that the way they currently pay their crew, and have done for the past 30 years, is just not efficient. They understand that they can implement something to reduce their costs as well as make the administration role more efficient and provide benefits to their seafarers, so everyone wins. But the driver will be the seafarer because he will want to see efficiencies."
This raises the question about the service deliverables and how they will be affected by digitalization. Will the card become obsolete and be replaced by something else?
"We view the card as a device to access the account and we see ShipMoney as a payment solution company, as being a specialized payroll account that is accessed through a card or a mobile device or online," said Ostrow.
"When we talk to companies, especially small to medium-sized companies, they see no difference between when they remit a payment to a crew member and when they remit a payment to a vendor. It is the same thing and they just have a relationship with their banking partner. What we are trying to do is to provide solutions not just for crew payments but also for corporate payments. We think there is a significant market out there to provide better functionality at significantly better prices when it comes to corporate payments."
Greg O'Connell, executive vice president of European business development at ShipMoney, added that while there is no conscious push from the owners and managers to embrace digitalization when it comes to transferring money to your vessel, the industry is finding itself forced to change because of society's march away from cash in favor of more secure and efficient forms of payment.
"The way people pay from a treasury perspective; they all have a method of internet banking nowadays, even the crew has a method of internet banking. The landscape of what we do ashore is changing, because it is a natural evolution," O'Connell stressed.
https://corporate.shipmoney.com/wp-content/uploads/2019/02/Maritime-Risk-International-logo.jpg
568
568
GTP Admin
https://corporate.shipmoney.com/wp-content/uploads/2022/06/header-logo-1.svg
GTP Admin
2019-02-02 17:02:06
2021-04-21 17:10:19
Money is evolving – Even at sea