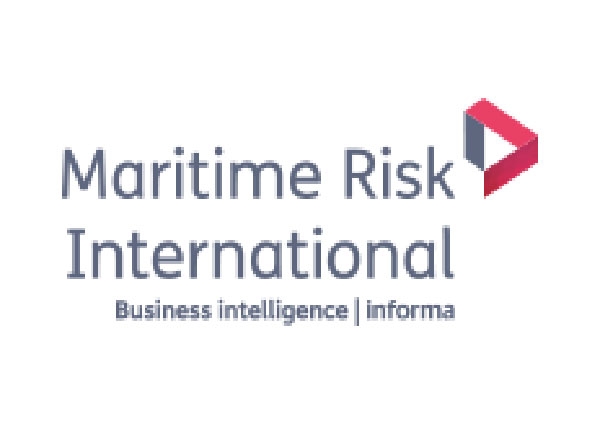 While cybercrime is a threat to business, technology can be an enabling force. Stuart Ostrow, of ShipMoney, argues it is time for the shipping industry to join the modem world when it deals with financial issues.
When you compare the shipping industry to the rest of the economic market where businesses and individuals have progressed from debit cards to online banking, contactless payments and even payment via mobile phones, it is alarming to think of our own Industry where all onboard operations are still paid using hard cash — even our seafarers' wages. We have even been hearing from some quarters of the global market who have been questioning the future of cash, yet we have not even progressed to digital payment onboard ships.
Given the current state of the industry the biggest challenge on everyone's minds is costs along with operational efficiencies. We are constantly hearing from shipping operators, managers and owners: 'How can we save money? How can we streamline our costs while still keeping the same level of service?"
Challenging the attitudes and mind sets of many traditional ship owners and operators is a very slow bum, but it is something that the industry is starting to gradually take seriously. There has been progress made this year in that companies are now more educated in the fact they are considering alternative solutions and understanding that the industry must evolve if it is to have a viable and sustainable future. I was recently left feeling very excited and positive for the future when a very traditional tanker carrier shipping company expressed a very keen interest in digital payments and reducing cash-to-master costs. If a traditional owner can look at alternative methods, it gives a lot of encouragement for the rest of the Industry moving forward.
There are two costs associated with onboard cash: the cost to have cash physically delivered to the vessel; and the capital costs of having 'idle' costs sitting on ships. This is dead capital on a balance sheet, so any reductions in the cash-to-master costs and the amount of cash onboard is a direct benefit to the bottom line.
There is currently well above US$6 billion of hard cash on the world's global fleet at any one time. Ship operators are facing charges of between 3 per cent and 10 per cent to just deliver cash to a vessel, depending on what country they are in. These are the startling figures that the industry must sit up and pay attention to, they simply cannot be ignored. By looking at alternative payment solutions companies could be saving a significant amount of their annual capital in cash-to-master costs.
This sort of wastage is inconceivable as the industry faces tough market conditions, but it continues because of the industry's fear of change. The majority of ship owners and managers are choosing a dated method of sending more than $6.8 billion to the global fleet per year. Not only is this a costly choice, but one that is fraught with inefficiencies.
In a world where digitalization is leading innovation, ship owners and managers should get behind technology such as pre-paid cards, rather than shunning it in favor of expensive, dated alternatives. Compared with cash, pre-paid cards offer users a saving of up to 4 per cent on transaction fees and foreign exchange. This is a substantial saving given that seafarers send an average of 60 per cent of their wages to their families back home.
As a general rule across the industry, wages are paid by a combination of allotments sent to their home-country bank account, along with onboard cash advances. Setting aside the required minimum allotments to the Philippines, there is no set standard by the industry regarding how much cash can be drawn onboard versus how much is sent home. In 2018 it would be very interesting to see how seafarers would react if they were offered the possibility of being able to manage their own wages through an online virtual pre-paid Visa card, without needing their employers to offer the payment program.
In an era of cloud banking, owners and managers should be listening to their own advice about "streamlining". A master does not want to waste his or her time counting out cash when they could focus more attention to the running of the ship. Likewise, seafarers do not want the burden of having surplus cash lying around in their cabins with the dark prospect of exchange rates and taxes looming when they bank the money. Equally, seafarers do not want to waste their limited shore time queuing up in banks to send money home to their families, nor should they when they are spending months on end away from home. Change does not happen overnight, particularly for the shipping industry. As companies are being forced to look at tightening their belts and efficiencies, including how much money they are spending simply by paying crew in wages, they are slowly realizing to move forward they must look at innovative digital solutions. But there is still a long way to go. Companies are now more educated on what they should be doing — so 2018 is about taking that leap of faith and ensuring a long-term future for their company and the industry.
We are all aware at how painfully slow the shipping industry can be at evolving and moving forward at times – the old saying "adapt or die" could not have been more appropriate than it has been during this past year. We all watched with horror earlier this year when Hanjin Shipping was officially declared bankrupt after months of uncertainty, with other companies following suit and selling up. We must sit up and take notice of this and look internally at how we, as individual companies and as an industry, can evolve for the better.
If we take a step back and look at other possible "hazards" of vast amounts of cash onboard, it is not long before the issue of vessel safety creeps up. Cash attracts danger, particularly in unsafe and unpatrolled waters. Having limited cash onboard will not completely diminish these dangers, but it will go some way to addressing them. Having less cash onboard also presents additional cost savings — just think about the insurance of money being transported for one thing and the time taken to count out the money onboard.
As we look to the future of shipping, perhaps it is worth looking at other industries and how they have become sustainable and even grow as a result of technological advances. So, as technology continues to advance rapidly and we continue to hear about autonomous ships and all the latest and greatest technology that is coming, maybe it is time to think about technology that is already here and can be implemented today.
https://corporate.shipmoney.com/wp-content/uploads/2021/03/Maritime-Risk-Intl-logo.jpg
600
600
GTP Admin
https://corporate.shipmoney.com/wp-content/uploads/2022/06/header-logo-1.svg
GTP Admin
2017-12-17 23:26:45
2023-01-20 11:11:53
Digital advancements must progress into payments